OPPO and Magnum Photos Launch "See Beyond" Creators Awards
2019-05-17
OPPO today announces a new program with Magnum Photos titled the "See Beyond" Creators Awards. This unique collaboration between leading smartphone brand OPPO and photography powerhouse Magnum Photos aims to support and inspire the new generation of photography lovers around the world. Through a dedicated content exchange platform the partnership will encourage people to record their lives through images, to express themselves creatively, and to 'See Beyond'.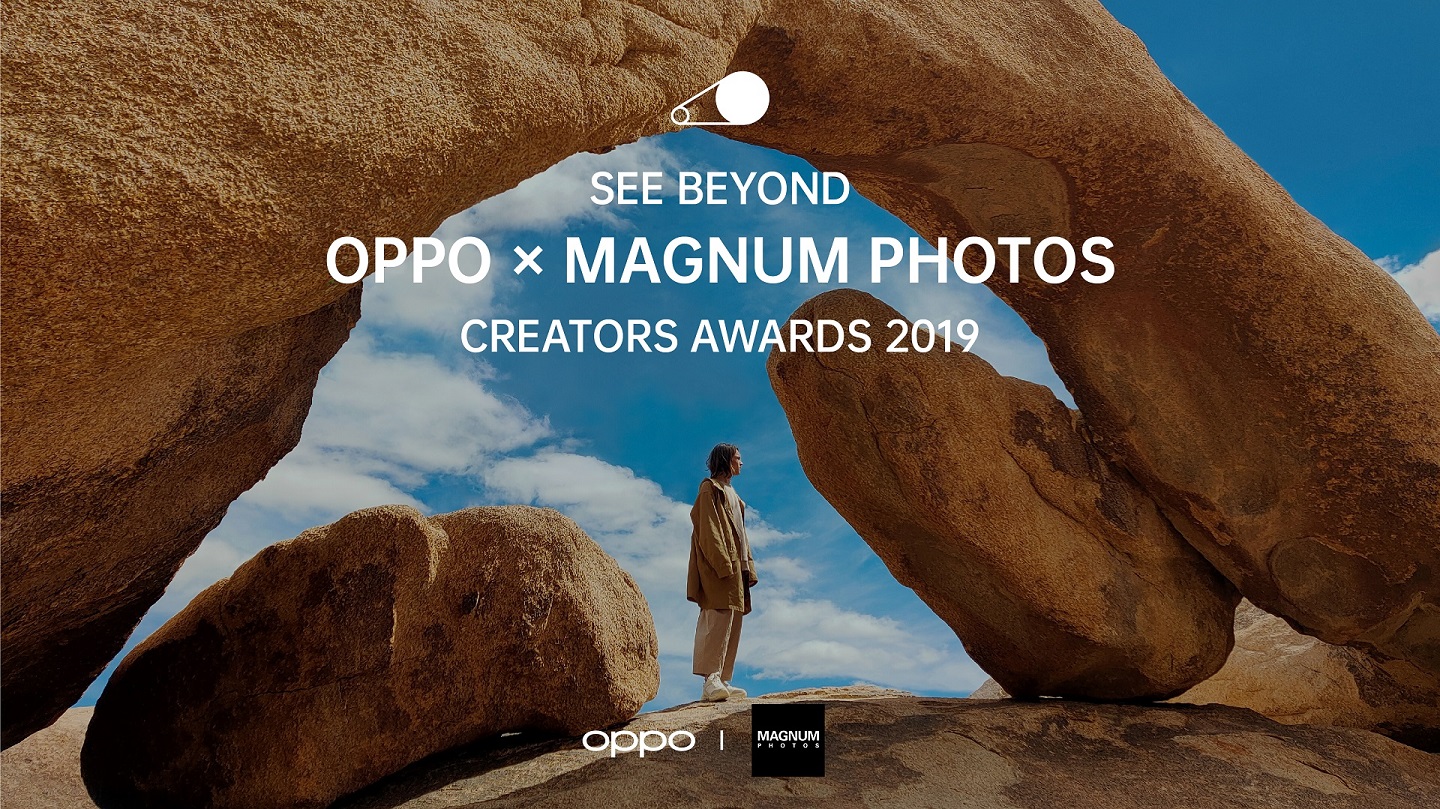 "See Beyond" Creators Awards
Magnum Photos is a global artist's collective of world-renowned photographers who advocate and present an authored view of the world using documentary photography. Magnum is also renowned for its high degree of respect for image-makers, encapsulated by their independent will for over 7 decades.
Both Magnum & Oppo share a collective responsibility to support the next generation of photographers and image-makers. The "See Beyond" Creators Awards will identity and nurture photographic talent, allowing for greater creative expression through a combination of project funding, mentoring and the opportunity to display work publicly through a series of activities such as the Magnum Photos Talent Program and offline photo exhibitions.
Several popular creators including Magnum photographer Lua Ribeira and actress Chun Xia will feature as special guests at the OPPO X Magnum PHOTOS Creators Awards, shared and discussed their work, with particular focus on expression and creation.
OPPO has always focused on camera functions and user experience while continuously innovating and exploring the photography field. The company's latest smartphone, Reno 10x Zoom, is equipped with a triple-lens setup, 10x Hybrid Zoom, and other camera focused technology. OPPO aims to help users feel the joy of capturing and creating while enjoying enhanced camera technology and user experience.
OPPO and Magnum Photos have a shared vision and commitment to enable visual storytelling from diverse voices around the world and give those stories an additional platform. Through the highly accessible medium of smartphone technology, all mobile phone users across the world are encouraged to participate and share their talents, creating a global community of photography lovers and a celebration of visual storytelling. For more details, please visit the website:
https://seebeyond.oppo.com/en/
XXXXX
For more information, please contact the OPPO International PR Team: press@oppo.com
About OPPO
OPPO is a leading global smart device brand. Since launching its first smartphone - "Smiley Face" - in 2008, OPPO has been in relentless pursuit of the synergy of aesthetic satisfaction and innovative technology, Today, OPPO provides customers with a wide range of smart devices spearheaded by the Find and Reno series, ColorOS operating system, as well as internet services such as OPPO Cloud and OPPO+. OPPO operates in more than 40 countries and regions, with 6 research institutes and 4 R&D centers worldwide and an international design center in London, OPPO's more than 40,000 employees are dedicated to creating a better life for customers around the world.
About Magnum
Magnum Photos is an agency synonymous with integrity, curiosity and 'concerned' photography. Celebrating our 70th anniversary in 2017, Magnum's international photographers have chronicled the world, helping to shape documentary photography as a modern form of both artistic expression and a tool for change.
As a modern agency, the current preoccupation is focused on the role of authorship in an image-saturated world. In conjunction with Magnum's historic archive, a new means of culturally relevant production is being explored, leading to a greater dialogue with the wider market, expanded platforms and emerging geographies. With seven decades of experience and with access to world-leading photographers and industry professionals, Magnum Photos is committed in the transfer of its accumulated knowledge to a new generation of visual storytellers.